Deferred Judgments and Dismissals
Many of the cases that our lawyer handles deal with the charges that students encounter during their enrollment at the University of Iowa, or even while visiting Iowa City for the weekend. In these cases our lawyer will focus on limiting the impact that these charges can have on a student's future by pursing options such as deferred judgments and dismissals.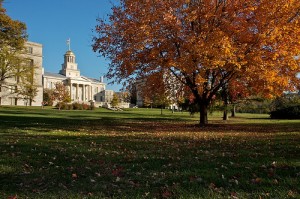 For students in particular, the most important aspect of a criminal charge is the lasting penalty on a criminal record. We are aware of the best way to structure a plea to reduce the impact on a criminal history, and will employ these tactics to reduce future harm as much as possible.
Reducing Impact on Criminal Records – Deferred Judgments
A deferred judgment is a way to resolve a case where the defendant pleads guilty to the charge, but the charge will be expunged from the defendant's record after a successful period of probation. This is an excellent resolution when the county attorney has a strong case and the defendant wishes to keep his record clean of convictions.
A deferred judgment will also keep a defendant from going to jail or prison, provided that the period of probation is completed without fault.
The availability of a deferred judgment is based on many criteria. The current criminal charge, the defendant's criminal history, the agreement of the prosecutor and the argument of the defense attorney all weigh in whether a deferred judgment will be granted. Considering all these factors, the judge will make the final determination if a deferred judgment is granted.
A defendant can only receive two deferred judgments in his lifetime. If a defendant requests a deferred judgment, the State will conduct a background check to discover if any deferred judgments or similar arrangements have been made in Iowa, or any other state.
The decision to seek a deferred judgment is something that should only be made after discussing the matter with a lawyer.
Dismissals
A dismissal is a way to resolve a charge wherein no guilt is admitted, and no conviction occurs. Essentially, it is the best possible resolution for a criminal charge. Unfortunately dismissals are very rare.
The county attorney's marijuana diversion program is an excellent way to pursue a dismissal of a possession of controlled substances charge. Please contact us for information on this program.